Publishers Around the World
This is a list of all the editions of Rum Doodle that we know about. If you know of any others, we'd like to hear about them.
Rum Doodle covers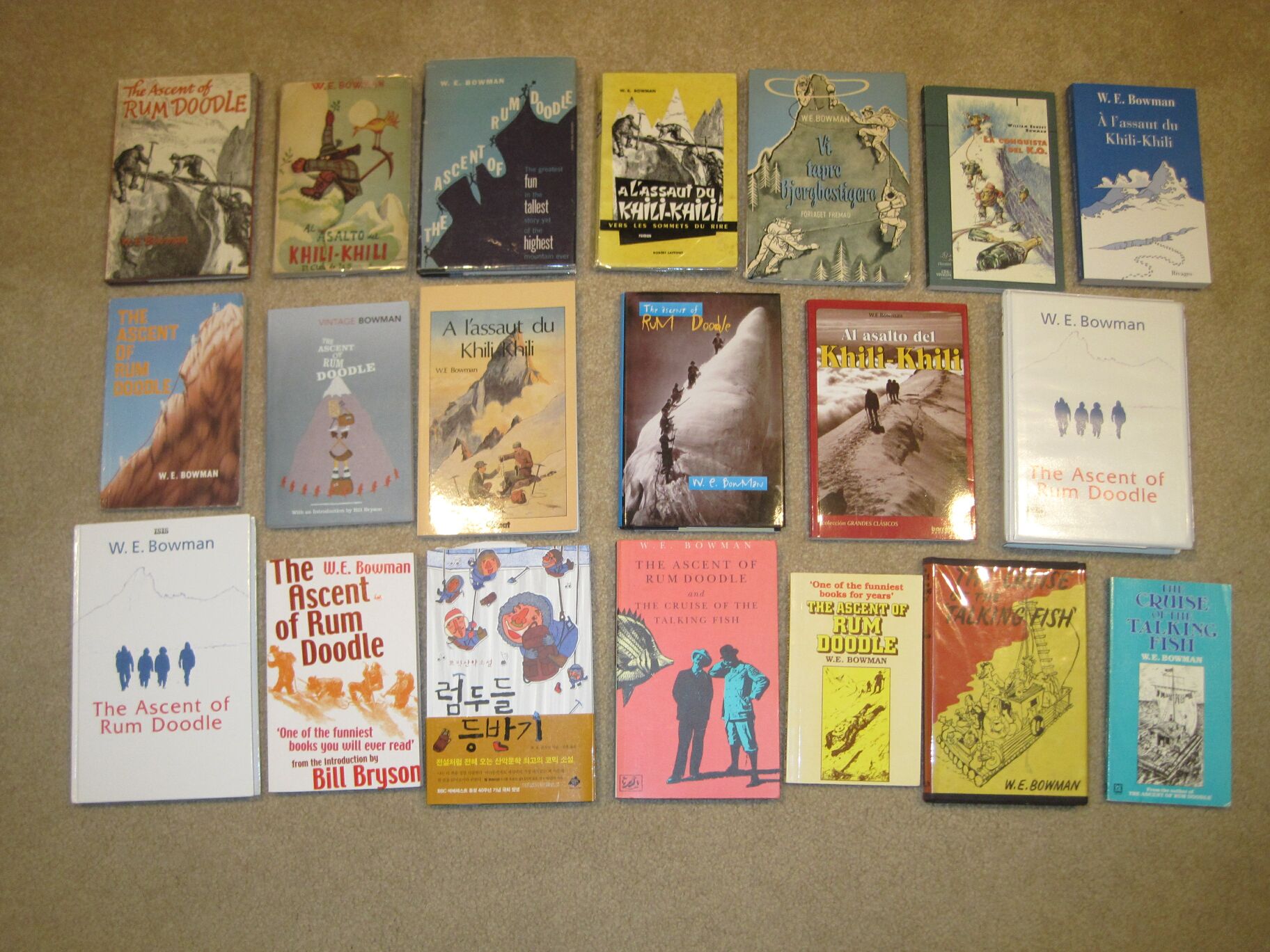 An unrivalled collection of Rum Doodle editions, held by Barry Myers in North Carolina, USA (just updated)
Max Parrish Edition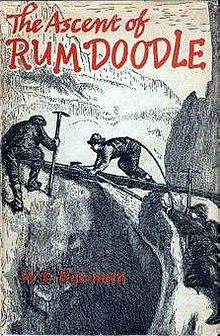 The orginal (and best) Ascent of Rum Doodle, published in 1956. The publisher, Max Parrish, is long gone, I'm afraid. 
Original French edition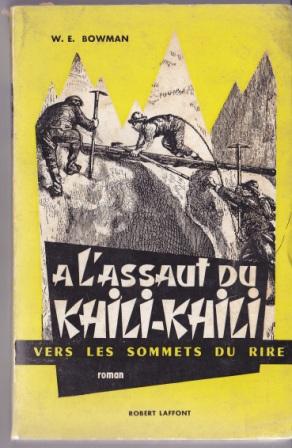 The original French translation by Jean Rosenthal, published by Robert Laffont in 1956, using the original illustrations.
Danish edition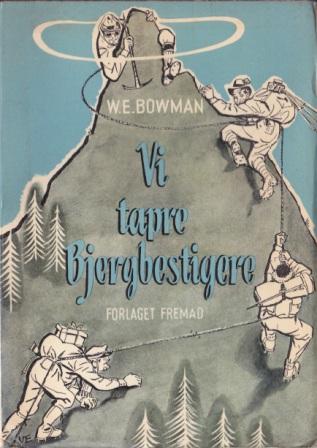 Danish edition from 1958, entitled 'Vi tapre Bjergbestigere', published by Forlaget Fremad. The publisher still exists, but I doubt there are many copies of the book still around!
Original Spanish edition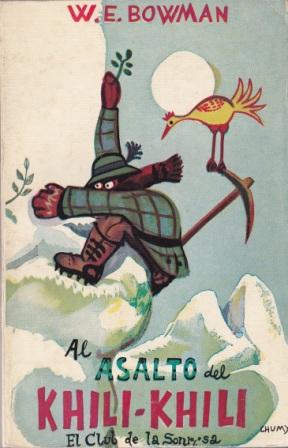 The original Spanish edition from 1957, published by El Club de la Sonrisa, part of Taurus in Madrid. Very rare. Another great cover design!
Original US Edition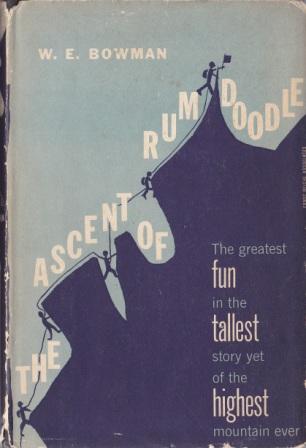 The original US edition, published by Vanguard of New York in 1956. Simple cover design, original illustrations.
Alternative US 1956 edition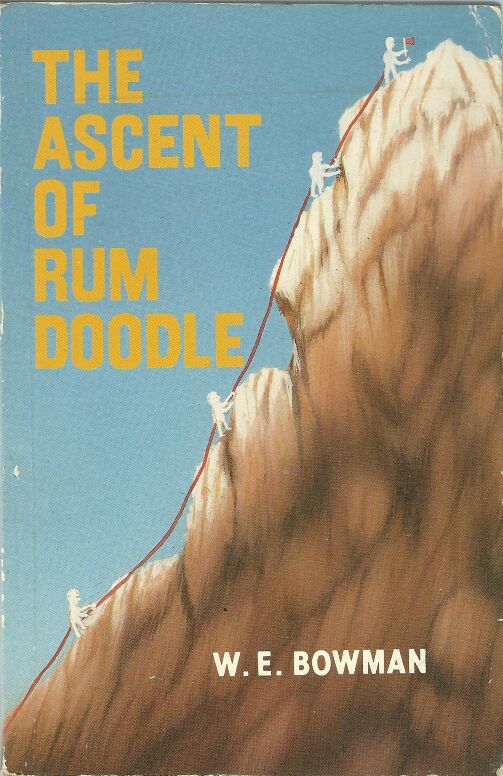 Thanks to Barry Myers for this picture - an alternative cover to the original US edition.
Dark Peak 1979 edition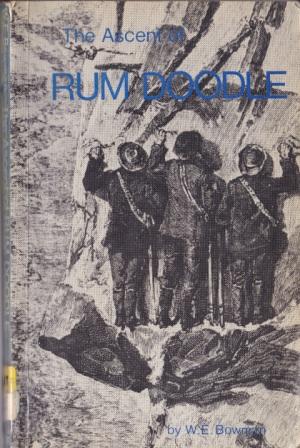 This was the first re-printing of Rum Doodle. We got a letter from Geoff Birtles, who ran a climbing shop in the Peak District, asking if he could re-publish. My father was very happy to let that happen. The edition was a facsimile of the original 1956 Max Parrish edition. Dark Peak is no longer in business.
Arrow edition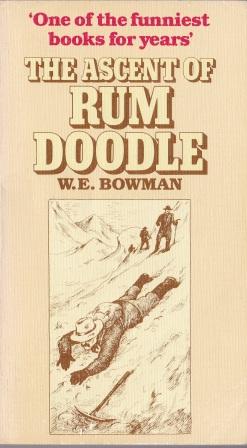 The Arrow edition of 1983, with new illustrations by an unknown artist.
Arena edition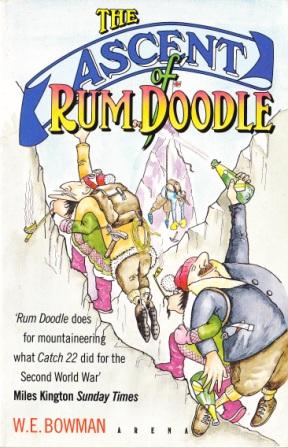 1989 edition by Arena, part of Arrow. New illustrations by Chris Duggan.
Glenat edition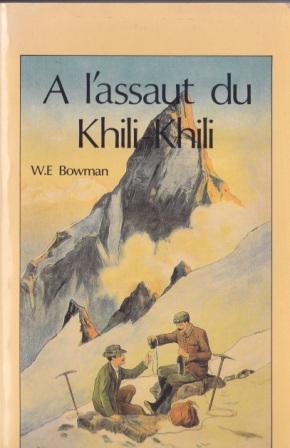 French edition of 1988, published by Glénat of Grenoble with the title 'A l'assaut du Khili-Khili'. Same title and translator (Jean Rosenthal) as the 1956 French edition. Used the original illustrations.  
Pimlico edition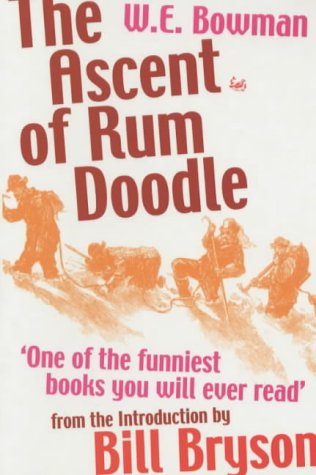 2001 edition, the first to feature Bill Bryson's introduction. It used the original illustrations again - a good step, in my opinion.  
US Edition of 2002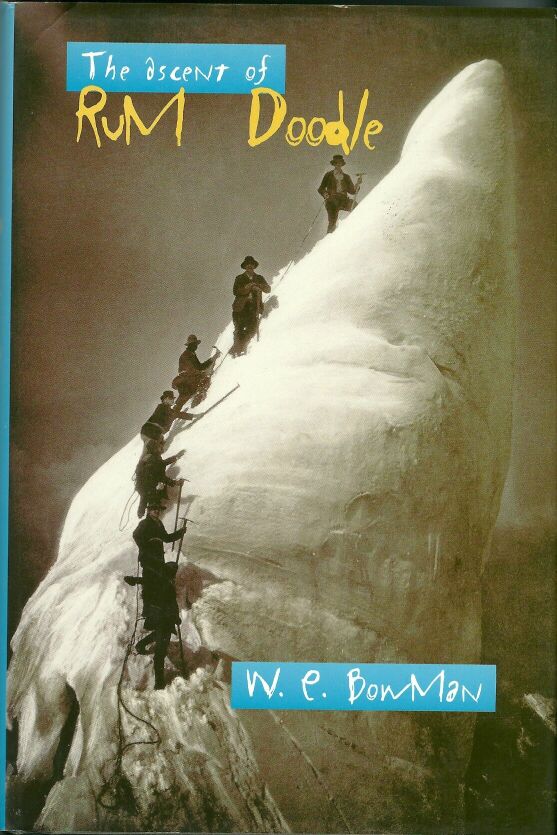 This is the 2002 US edition published (I think) by Trafalgar House. Thanks to Barry Myers for the photo.
Isis talking book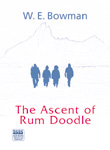 Talking book edition, published by ISIS in cassette and CD. Admirably read by Terry Wale, who also read it on the BBC in 2003.  
Isis website here
https://www.isis-publishing.co.uk/osb/showitem.cfm?keywords=rum+doodle&;message=1&searchtype=All  
Spanish edition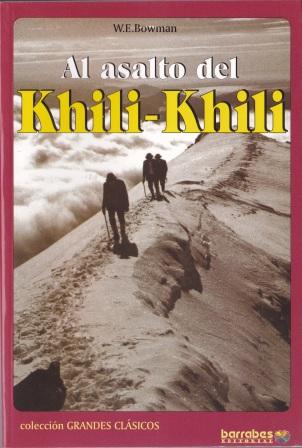 Current Spanish edition, published  by Barrabes editiorial in Cuarte. I rather like the cover
http://www.barrabes.com/tienda/libros-mapas/p-23688-d-1637-v-91251/barrabes-editorial/asalto-khili_khili.html 
Italian edition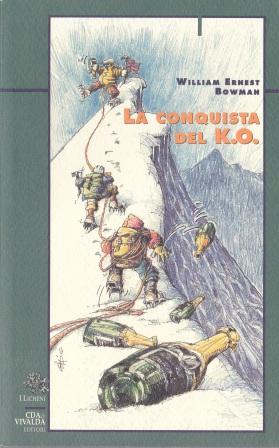 The Italian edition, published by CDA & Vivalda in 2002, with the title 'La Conquista del K.O.' Nice cover featuring champagne bottles; no illustrations. Website of the pubishers http://www.vivaldaeditori.it/index.php?evt[catalogue-showProduct]&id=311
Korean edition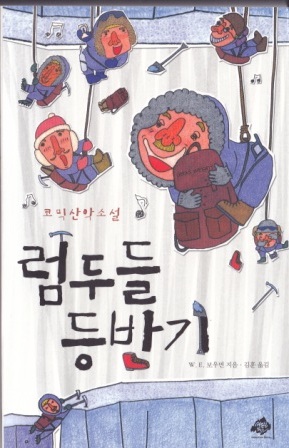 Korean edition, published in 2007 by Mountain Book, Bada publishing.
French edition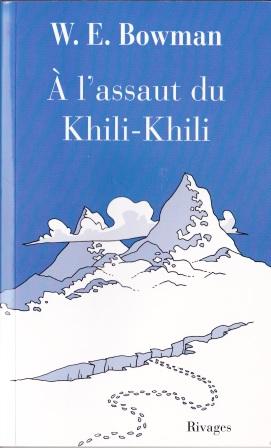 Current French edition, published by Rivages in 2009, in two sizes. Still using the original translation  by Jean Rosenthal. No illustrations.
http://payot-rivages.net/livre_A-l-assaut-du-Khili-Khili_ean13_9782743619930.html
Current Vintage edition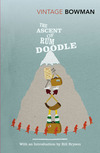 The current edition is published by Vintage, a branch of Random House.
http://www.vintage-books.co.uk/books/0099530384/w-e-bowman/the-ascent-of-rum-doodle/
1992 Edition with Talking Fish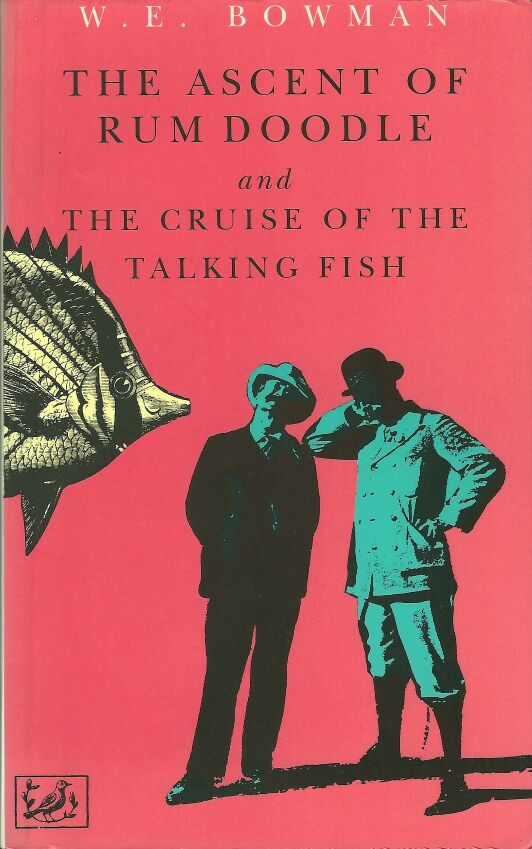 This was a rarity - a joint edition with The Cruise of the talking Fish, published in 1992