William Ernest Bowman
(September 30th 1911 to January 1st 1985)
Who Wrote Rum Doodle?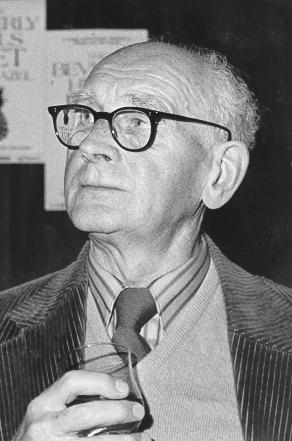 WE (Bill) Bowman was born in 1911 in Scarborough, North Yorkshire. He left school at the age of 16 and worked for much of his life as a draughtsman and civil engineer. During the war he served with the RAF in Egypt, working as a radar instructor. After the war he worked as a volunteer with IVSP (International Voluntary Service for Peace) in Duisburg, Germany. Soon after he became a pacifist and returned his RAF paybook to the government.
The Ascent of Rum Doodle was first published in 1956, not long after the first successful ascent of Everest. It quickly became a cult book in climbing circles, and the 1959 Australian Antarctic Expedition team named a small mountain near Mawson Base Mt Rumdoodle after the book.
Bill Bowman died on January 1st 1985.